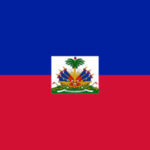 Everyone who loves Haiti wants to learn Creole. The richness of Haitian culture is closely connected to this beautiful way of speaking. After my first visit, I couldn't wait to talk with my new friends directly. After only a year of practice and study, I could handle most common conversations.
RESPECT
FRIENDSHIP
OPENNESS
That's what you demonstrate when you make the effort to listen and speak.
I'm not gifted in language, but perseverance always pays off. That's the real key with language – just keep at it everyday. One simple way to do this is join our FREE Creole club. Estherline gives daily conversation practice and mini lessons to accelerate your learning.
How to Learn Haitian Creole?
Free is always good, if you have the motivation. Here is a list of ways you can begin learning the creole language 100% free.
Still, the best way to master the language is to use some (or all) of the paid resources below.
Paid Resources
How to speak Haitian Creole?
Once you know some basic vocabulary, it takes effort to practice your new language skills. Here are some ways I
Personal Tutor – We had a young man from church who helped me.
Phone Calls to Haiti – Calling down to talk with the orphanage forced me to learn new phrases every week.
Haitian Creole Video on YouTube – I've found Joel Trimble most helpful.
Listening & Reading the Bible – I listen to creole translation of the Bible and read along with this Creole / English interlinear. This has been a real boost to my ability to read aloud in Creole with less of an American accent.
Online Resource List – There are many more quality materials available online.
If you're ready to get started – watch this video from Haiti Hub with 20 useful words you can learn right away.